Homemade Chai Latte
I'm not sure how it all started. My obsession with chai latte. I'm not even sure how and when I came across chai latte for the first time. But I am 110% sure it wasn't from Starbucks. Meaning, Starbucks' chai wasn't my first chai.
I just love the complexity of chai latte – the blend of spices, the warmth. The perfect drink as the day are getting cold!
Honestly though, I am sooooo glad we've done our Christmas decorations. *ahem!* On Thanksgiving! Because yes, I am THAT excited for Christmas! I loooooooooove Christmas! The spirit. The joy. I love walking (or driving) around town and night and just stare at all the Christmas decorations. :)
This year is pretty much our first year decorating for Christmas. And I might have gone a tad overboard in getting the decorations. Since we've never really decorated, we don't really have any Christmas decorations in the house. So I think a little Christmas haul is necessary.
I am so obsessed with this wooden squirrel, the bird in the hat, and the snowman! Also, these wooden snowmen in top hats, smoking pipes were made by Kyle's mom. How cute are they? And yes, I hung real candy canes on the tree! :)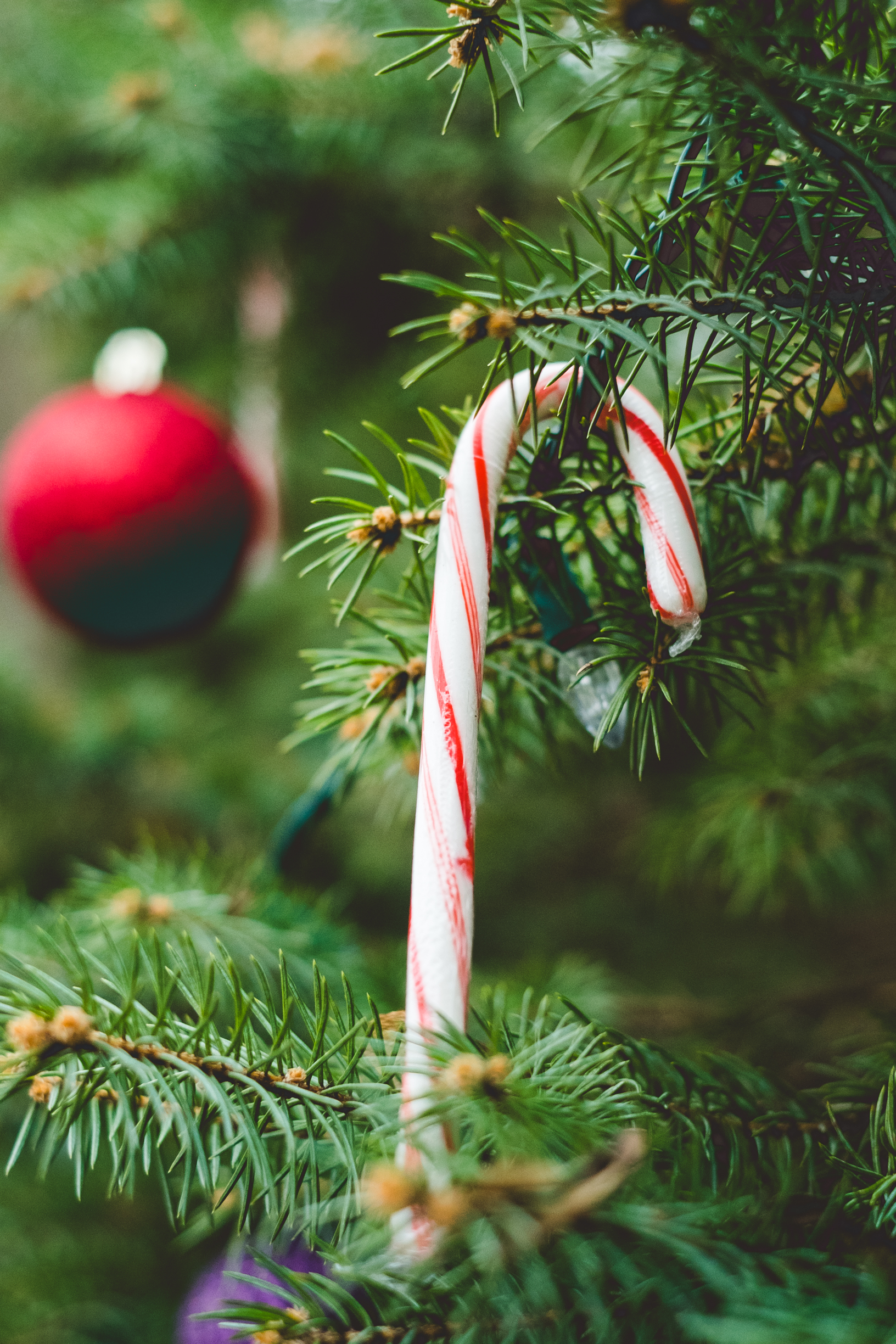 The weather's been constantly dropping lately. And after getting food poisoning last weekend, I think a glass of warm comforting chai latte is just what my body needs, whilst bingeing on Christmas movies. And of course, with all the Christmas lights on! :)
Creamy.
Spicy.
Warm.
Comforting.
Luscious.
Addictive!
INGREDIENTS
2 cups milk of choice (I like soy milk, cause it's so creamy)
1 – 2 black teabags
1 teaspoon ginger
1/2 teaspoon cinnamon
1/2 teaspoon coconut/raw sugar
1/8 teaspoon cardamom
1/8 teaspoon nutmeg
A dash allspice
A dash cardamom
A pinch black pepper
1 tablespoon maple syrup (optional)
Heat your milk and teabag in a pot.

When your milk comes to a boil, reduce to simmer immediately.

Whisk in the rest of the ingredients (except maple syrup), and let the tea brew for about 10 minutes minutes.

Remove tea bags. Pour the chai latte into a blender. Add in the maple syrup, if desired, and blend your chai latte for about 30 seconds. This will froth your latte and thoroughly mix the spices.

Pour into your favorite mug and top with a sprinkle of cinnamon.